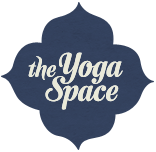 Fees
New Student? 30 Days for $30

Good for practice at both locations

Add to Cart »

$7 Happy Hour Drop-In

Add to Cart »

$15 Drop-In

Add to Cart »

$60 for 5 Classes

Add to Cart »

$100 for 10 Classes

Add to Cart »

$120 for One Month Unlimited

Good for practice at both locations. Eligible for $5 Mysore drop-ins.

Add to Cart »

Monthly Unlimited Membership (6 month contract-then month to month)

$99/month for unlimited classes at both studios. 6 month contract required then month-to-month. You can freeze your contract if you are going out of town. Eligible for $5 Mysore Drop-in.

Add to Cart »

Annual Membership

$1080

Less than $9 per class if you if you attend 2 or 3 or per week.

Good at both locations. Does not auto-renew.

$20 Mysore Drop-in

Applies to Mysore Ashtanga classes only.

Add to Cart »

$150 for 10 Mysore Classes

10 class pack, can be applied only to Mysore classes.

Add to Cart »

$135 One Month Unlimited with Mysore

30 days of Unlimited Regular & Mysore classes and both studios.

Add to Cart »

Monthly Unlimited Mysore

$125 per month for Unlimited Mysore & Regular classes at both studios. Monthly auto-pay, suspend any time if you go on vacation.

Add to Cart »
Payment Information
Students can pay for classes at the studio via cash, check, or credit card or register online here. Sign up for classes on our schedule page or come in 10-15 minutes ahead of time. We look forward to seeing you!
COMMUNITY CLASSES
Every month The Yoga Space will pass along proceeds from our Community Classes (Wednesday evenings, 7:30pm at both studios) to a different organization. Please bring cash or check to the studio, $1 minimum donation. Students may also attend class with existing class cards.
GIFT CARDS
Great gifts for the yogis of any level, choose from a $15 drop-in up to Unlimited Yoga, and anything in between.
Buy Gift Card »