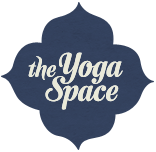 200-Level Teacher Training
Upcoming Training Dates
Our next training's first module will start September 28th, 2018.
We will have an information session for those wanting to meet Michele & ask questions on Sunday, August 26th, at 7:30pm.
This foundational training is ideal for serious students of yoga wishing to profoundly deepen their practice and aspiring teachers alike.
About the Program
Our program is rooted in the lineage of Krishnamacharya, blending the Vinyasa flow, internal form, and intelligent progression found in the Ashtanga system, the precise alignment instructions and supported poses of the Iyengar system, and the modifications to the individual that Desikachar emphasized.
We will focus on:
The Theory & Practice of Yoga (intensive asana, philosophy, pranayama and meditation study)
Therapeutic Applications (learn to teach alignment based yoga as you gain a strong understanding of anatomy & physiology as applied to yoga asana.
Art of Teaching (gain the confidence and tools to be an effective teacher using voice, body language, gentle assists, & the art of sequencing, as you practice teaching.
We are very proud of our long-time training program, and it is greatly respected in the Portland community. We have placed teachers at all the major studios including People's Yoga, Yoga Pearl, Yoga Shala, Yoga on Yamhill, Mandala, Santosha, Sellwood Yoga, Imagine Yoga Studio, Yoga Bhoga, and of course many of our Yoga Space staff have taken both our 200 and 300plus (500 hr) programs.
Tuition: $2800, includes books and unlimited yoga pass at studio. Tuition due in Full September 15th, 2018. Payment plans available at tuition rate of $3300.
Upon acceptance, there is a $300 non-refundable deposit to hold your place. Application Deadline: September 28th, 2018.
Refund policy: No refunds after September 20th, 2018.
Training Staff
Michele Loew will lead the majority of this weekend format training with support from Simon Menasche on philosophy and meditation training, and Yoga Space teachers will take supporting roles as mentors or guest teachers.
Schedule Overview
The 6-month training will take place primarily on weekends: Friday nights from 6:15-9:15pm; Saturdays from Noon-8pm with break 4-5pm; Sundays from 11-7pm with break from 3-5pm.. All sessions will take place at the NW studio.
Students are expected to take at least two additional yoga classes per week at The Yoga Space or another studio, and keep a practice diary of home practice or other class participation. Unlimited yoga classes at The Yoga Space are included in the tuition.
Weekend 1:
September 28, 29, 30th

Orientation; Standing poses connecting to the earth; adjusting Tadasana/ Samasthitih; linking pattern of breath with movement; 1st 3 positions of Surya Namaskar; Theory of Alignment as simultaneous awakening of opposites. Ujjayi Pranayama and the unitiing of Prana and Apana. the Kena Upanisad (a context for this course); History of yoga and our lineage.

Weekend 2:
October 5, 6, 7
Standing Poses continued. Downward Facing Dog study, assists, and alternatives. Beginning Shoulder anatomy & general alignment of shoulder girdle in asana. Chapters 1 & 2 Bhagavad Gita. Meditation.

Weekend 3:
October 26, 27, 28

Forward Bends, Anatomy of legs and feet; Bhagavad Gita Chapter 3-6- Sankyha Philosophy. Principles of Teaching. Preparation for Sarvangasana, Shoulder neck form, eye and neck reflex.
Weekend 4:
November 2, 3, 4th
Back bending with ease, principles and assists. Teaching Practicum. Yoga Sutras Chapters 1-2, Anatomy of psoas and spine.
Weekend 5:
November 30, Dec. 1, 2nd
Hip Openers, Marichayasanas; hip joint and rotations; Padmasana (injuries, rotations, adjustments; anatomy of the knee); Yoga Sutra Yama & Niyama Chapters 3 & 4. Teaching Practicum. Meditation.
Weekend 6:
December 7, 8, 9th
Twisting poses; Beginning Pranayama. Bhagavad Gita Chapters 7-10
Weekend 7:
January 4, 5, 6th
Art of sequencing a flow-based class; Inversions; Sarvangasana and Sirsasana cycles. Accessing the core line. Teaching Practicum. Assisting in class. Bhagavad Gita Chapters 11-12
Weekend 8:
January 11, 12, 13th
Bhagavad Gita, Ch. 13-18; Arm Balances. Shoulder and Wrists therapeutics. Teaching Practicum. Assisting in class. Meditation.
Weekend 9:
February 1, 2, 3rd
Advaita Vedanta; Comparative philosophies; Restorative Yoga; PreNatal Yoga, Pancha Kosha model; Yoga as therapy / low backs. Teaching Practicum, assisting. Tantra philosophy
Weekend 10:
February 8, 9, 10th

Teaching Practicum, Sequencing, Meditation; Tantra philosophy and comparative Buddhist study.

Weekend 11:
February 22, 23, 24th
Chakras, nadis, internal form and flow; tantric philosophy overview; Yoga Nidra. Meditation. Teaching Practicum.
Weekend 12:
March 1, 2, 3rd

Review & Teaching Practicum. Closing Ceremony & Party. The seat of the teacher; ethics, business of yoga, and teaching principles review