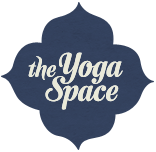 500-Level Teacher Training
The Yoga Space 500-Hour Advanced Studies program is a 300 hr plus Yoga Alliance Certified completion program which requires students to have graduated from a 200 hr. Yoga Alliance certification program such as ours or an approved course. Upon completion you will receive a 500 hr. Yoga Alliance Certification.
The course builds on your 200 hr. foundational course with advanced study in teaching skills, methodology, yoga as therapy, asana, pranayama, and meditation. It is designed to polish your teaching to the next level of brilliance. In 200 hour trainings we learn the basics to teach and begin our self study, here we will learn who we are as teachers and learn to shine from our centers.
The 9 month course is based on intenisve weekend modules and will include a highly recommended option to practice morning "Mysore" style self-practice with Michele Sundays & Tuesdays weekly.
Michele Loew will teach the base modules in this course. Based on her longtime personal study and practice of Ashtanga Vinyasa Yoga with her teacher Richard Freeman, and as of this year Paramaguru R. Sharath Jois, this course will utilize the deep investigation of yoga via the lineage of Ashtanga Vinyasa, but not limited to Ashtanga. Students coming from other lineages need not have previous experience in Ashtanga to take this course. The practices will be built mindfully and progressively from the ground up with deep attention to physical and subtle body alignment. Michele has studied for many years with senior Iyengar teachers, completing Aadil Pahlkivla's Yoga Therapy course, as well as 15 years with Doug Keller, renowned yoga therapist. This will inform how we move in both Mysore style Ashtanga practice and led classes. We will also explore different styles of teaching Vinyasa based yoga and therapeutic work with students. Upon completion of this course students will have a strong personal practice that will be a foundation that will endlessly inform whatever style of yoga they are invited to teach. Anatomy & Physiology study will be taught by Michele & guest teacher and Anatomy Trains certified anatomist, Shelly Stephenson. Doug Keller's Yoga As Therapy Manuals will also be studied.
We take a maximum of 20 students.
Our next 9 month course will begin April 7, 2017. Applications are currently being accepted. Please contact Michele if you have more detailed questions about this course. http://michele@theyogaspace.com
Location: Both the NW studio & SE studio locations. Weekend modules will take place at our NW studio Friday evenings from 6:15-9:15pm, Saturdays from 12:30- 8pm at our SE studio, and Sundays from 10:45-3pm and 4-6pm at our NW studio.
2017 program runs April-December. 2017 Dates: (subject to slight change)

General glimpse of some topics covered:
April 7-9: Intro weekend, focus down dog, neutral standing poses, middle path alignment-uniting opposing patterns, Kena & Katha Upanishads, Anatomy study Feet, legs
April 21-23: Suryanamaskar, Tristhana, Theory and Art of Vinyasa, Externally rotated standing poses, Anatomy study: Spine, pelvis. Sankhya philosophy, Yoga Sutras of Patanjali
May 5-7th: Foreward Bends, anatomy study psoas, Yoga Sutras of Patanjali, The Art of Assisting.
May 19-21: Hips and Knees, lotus family poses, 3 granthis, meditation technique, anatomy knees & hips joint. Yoga Sutras of Patanjali
June 2-4: Twists, anatomy study spinal muscles & sacrum, Bhagavad Gita.
June 16-18: Backbending, anatomy study head/ neck/ eye reflex and shoulders, Bhagavad Gita.
June 23-25: Sirsasana & Sarvangasana, Bandha, Kriya, Pranayama, anatomy study shoulders, Bhagavad Gita.
July 7-9: Inversions, Pranayama, meditation, Hatha Yoga Pradipika, Pancha Kosha Model, Yoga Nidra, Anatomy study diaphragm & breathing structures.
Elective module: July 29-August 5th (15% discount on Thailand training), Hatha Pradipika
August 18-20: Arm Balancing, Shoulder and wrist therapeutics, Restorative yoga, Tantra philosophy illuminated,
August 25-27: Introduction to Intermediate Series, Backbending, Advaita Vedanta, comparative Buddhist Studies.
September 8-10: Low Back Therapeutics, Basic Ayurveda, Siva Samhita
October 13-15: Knee Therapeutics, Vijnana Bhairava
November 3-5: Subtle Body, Gheranda Samhita
December 1-3: Subtle Body, Kundalini
A 500 Hr. Plus Module for Teachers and Practitioners with over 500 hrs. of Training.

Details »
How to apply
There is a $50 application fee to apply.
Tuition is $3500. The cancelation policy is no refunds, but studio credit is available.
Testimonial by student & teacher: joeybfoster@gmail.com
"This training put together all of the missing pieces for me as a teacher and a practitioner. Never have I had a teacher who has inspired me more to reignite my personal practice. Michele is so generous with her time and so willing to pass down her teachings. I would recommend this training to anyone who is looking to find a deeper understanding of digestible philosophy, modern anatomy and the true lineage of yoga. As a result of working hard in this program, my class sizes have grown and I have so many new tools when working with private clients who need special anatomical attention. The Yoga Space 500 hour teacher training gave me more confidence and a supportive long-term community of people I love. I would recommend this program to my closest friends and I would take this training again in a heartbeat"
Apply for the 500-Hour Training »
Past Modules
Below are links to pages of past 500-level program modules: