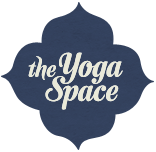 500-Level Teacher Training
Our Next 500 (300 plus) course starts February 28th, 2020. Join us for this amazingly positive life changing journey and take your teaching to the next level!
The Yoga Space 500-Hour Advanced Studies program is a 300 hr plus Yoga Alliance Certified completion program which requires students to have graduated from a 200 hr. Yoga Alliance certification program such as ours or an approved course. Upon completion you will receive a 500 hr. Yoga Alliance Certification.
The course builds on your 200 hr. foundational course and will provide you with expert level education and teaching skills in Vinyasa yoga, methodology, injury prevention & support, alignment based asana, pranayama, comparative philosophy & meditation. It is designed to polish your teaching to the next level of brilliance. In 200 hour trainings we learn the basics to teach and begin our self study, here we will learn who we are as teachers and learn to teach from within & that yoga which we have deeply integrated.
This course is based on weekend intensives and will include an unlimited class pass at the studio which is also open to morning or early evening Ashtanga Mysore classes. We will close with an inspiring beach retreat.
Michele Loew will teach this course with support from Yoga Space staff and visiting guest teachers. Based on Michele's longtime personal study of yoga in the lineage of Krishnamacharya- Iyengar, Ashtanga & Vinyasa yoga, and her long time study with her primary asana teacher Richard Freeman, this course will utilize the deep investigation of yoga from a classical lineage perspective to build an intelligent foundation that can be applied to any style of yoga. The practice will be built mindfully and progressively from the ground up with deep attention to physical and subtle body alignment. We will learn to give intelligent classical assists, & deeply explore yoga philosophy, comparative Buddhist philosophy, meditation & mindfulness practices, Yoga Nidra, and Hatha Yoga.
Michele has studied for many years with senior Iyengar teachers, completing Aadil Pahlkivla's Yoga Therapy course as well as 17 years with Doug Keller. This will inform how we move in both Mysore style Ashtanga practice and led flow classes. We will also explore different styles of teaching Vinyasa based yoga and therapeutic work with students. Anatomy & Physiology study will be taught by Michele & guest teacher and Anatomy Trains certified anatomist, Shelly Stephenson. Doug Keller's Yoga As Therapy Manuals will also be studied during the course.
We take a maximum of 24 students.
Our next course will begin Feb. 28th, 2020 Applications are currently being accepted. Please contact Michele if you have more detailed questions about this course. http://michele@theyogaspace.com
Location: Yoga Space NW. Weekend trainings will take place at our NW studio Friday evenings from 6:15-9:15pm, Saturdays 12-8pm; Sundays 10:45-7pm
2020 Program runs February 28th to end of August.
Weekend trainings will take place at our NW studio Friday evenings from 6-9:15pm, Saturdays 12-8pm; Sundays 10:45-7pm
Weekend 1: February 28-March 1st, 2020. Foundations of the Middle Path; Standing Poses and Suryanamaskar; Tantra/Ashtanga Vinyasa & Trishtana; Kena, Katha, & selected Upanishads; Meditation training. Basic Sanskrit & chanting.
Weekend 2: March 13-15th, 2020. Forward Bends; The fine art of assisting; Yoga Sutras; Meditation Training.
Weekend 3: April 10-12th, 2020. The Hip and lotus family; the 3 granthis; Yoga Sutras; Meditation Training
Weekend 4: April 24-26th, 2020. Twisting & The Marichyasana family; Bhagavad Gita "The Middle Path of Love"; Meditation Training
Weekend 5: May 8-10th, 2020. Transitions, Floating, Apana & the Core Body; Bhagavad Gita; Meditation Training
Weekend 6: May 22-24th, 2020. Sirsasana & Sarvangasana; Finishing Poses; Jalandhara Bandha; Bhagavad Gita & comparative Buddhist philosophy; Meditation Training
Weekend 7: June 5-7th, 2020. Backbending; The Hatha Yoga Pradipika & Introducing Pranayama; Meditation Training
Weekend 8: June 12-14, 2020. The Art of Inversions: Handstand, Forearm Balance; Pranayama; Hatha Yoga Pradipika; Tantric Philosophy; Chakras, Nadis; Meditation Training.
July: Open practice and elective options with guest teachers.
Weekend 9: July 31-August 2nd, 2020. Arm Balancing; Rotator Cuff and Shoulder Therapeutics; Vijnana Bhairava & Tantra Philosophy; Yoga Nidra; Meditation Training.
Weekend 10: August 14-16th, 2020. Introducing Intermediate Series; Pranayama; Vijnana Bhairava; Heart Sutra; Meditation Training
Weekend 11: August 21-23, 2020. The Language of Sequencing; Practicum-Group Teaching; Yoga Therapy & Alternative Modalities (Restorative, Prenatal, Specialized practices like Yin); Meditation Training
Weekend 12: August 27-30th, 2020. Final Weekend Beach Retreat & closing ceremonies
How to apply
There is a $50 application fee to apply.
Tuition is $3500 and is due in full by February 28th, or $3900 if doing payment plan over 6 months. The cancelation policy is no refunds, but studio credit is available.
Testimonial by student & teacher: joeybfoster@gmail.com
"This training put together all of the missing pieces for me as a teacher and a practitioner. Never have I had a teacher who has inspired me more to reignite my personal practice. Michele is so generous with her time and so willing to pass down her teachings. I would recommend this training to anyone who is looking to find a deeper understanding of digestible philosophy, modern anatomy and the true lineage of yoga. As a result of working hard in this program, my class sizes have grown and I have so many new tools when working with private clients who need special anatomical attention. The Yoga Space 500 hour teacher training gave me more confidence and a supportive long-term community of people I love. I would recommend this program to my closest friends and I would take this training again in a heartbeat"
Michele Loew is an international yoga teacher and the founder and director of The Yoga Space in Portland, Oregon. She is known as a teacher's teacher and is respected for her 200 Hr & 500 Hr. Yoga Schools and her ability to combine Western knowledge of the body (Anatomy & physiology and modern kinesiology techniques) with the Eastern tradition of yoga.
She has practiced and taught yoga since 1998, having studied extensively in the Iyengar and Ashtanga traditions as well as the Sri Vidya lineage. She is known for her keen observation skills and her ability to guide a student towards aligning the physical and energetic body through the use of expert hands on assists and intelligent verbal cues. She brings to her teaching a warm and engaging style that reflects her own internal understanding of the practice.
Michele is an avid student of Eastern & Western Philosophy and continues to study with her principal yoga teacher Richard Freeman with whom she has practiced with since 2000. She has been Richard's assistant in his teacher trainings and workshops, and has a close understanding of his brilliant middle path teaching. She practices Tibetan Buddhism, and received several Kalachakra initiations with HH The Dalai Lama and practices Vajrayana as guided by her beloved teacher in Buddhism, Dr. Robert Thurman.
Michele teaches regular classes and trainings in Portland, as well as retreats and workshops internationally. For more information on Michele please visit:
www.micheleloew.com and follow her on instagram @micheleloew
Apply for the 500-Hour Training »
Past Modules
Below are links to pages of past 500-level program modules: