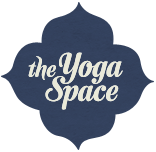 Pranayama, Kriya, Bandha, & Asana via the Hatha Yoga Pradipika
Open to graduates of 200 hr. Training courses with active practices, or those that have been studying actively with Michele for over two years. The practices will begin with Kriya and Pranayama, so it is recommended you come with an empty stomach. A course manual will be provided that includes the text. You are encouraged to read the text prior to coming if possible.
You can take all 3 sessions, or individual sessions. We will cover differnt material from the text in each session.
All 3 sessions: $80
Session 1: July 12th: $30
Session 2: July 19th: $30
Session 3: July 26th: $30
LOCATION: YOGA SPACE NW STUDIO: 210 NW 17TH Avenue Portland, OR 97209
Reserve Your Spot