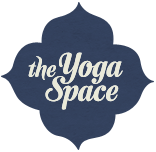 News
February 2017
Feb 17, 2017
The Illuminated Subtle Body with Michele Loew- starts Friday 2/17!!
Explore Chakras, Nadis, Bandhas, Pranayama,and Kundalini Shakti from Tantra yoga to awaken to your highest self.
Feb 22, 2017
Coming up March 11- Yin Yoga for Transformation with Sarasvati! Register Now!!
October 2016
Oct 26, 2016
Moon day, no Mysore or Led Primary on October 30. The 30th is a new moon, so in the tradition of Ashtanga we will not be holding class.
Oct 16, 2016
This weekend, Rosie Acosta leads our Dynamic Vinyasa class Saturday at Yoga Space NW 9:00am to 10:30. Sarasvati Hewitt leads Dynamic Vinyasa, Sunday at Yoga SpacE SE 9:00am to 10:30.
Oct 23, 2016
Come sit with your Yoga Space sangha as Heather Shaw leads meditation and dharma discussions on Sunday October 30. NW studio from 7:15pm to 8:45. Free and open to all.
November 2016
Nov 4, 2016
Tulum, Mexico paradise Yoga retreat with Michele Loew December 2-10! Free annual yoga membership if you sign up this week.
Nov 9, 2016
Post Election Meditation & community forum with Heather Shaw, Thursday, November 10th 7-8:30pm NW studio
Nov 19, 2016
This Thanksgiving, join Michele Loew for a class centered around the idea of gratitude from 10:00am to 11:30am. All other classes will be canceled. Friday morning Sunrise Vinyasa and Mysore classes will be canceled as well. Normal schedules resume with 9:00am classes on Friday. Have a happy Thanksgiving!
Nov 21, 2016
November 26, Yoga for Anxiety and Depression, with Sarasvati Hewitt. See our Events page for more info.
Nov 28, 2016
Summer 2017 Thailand retreat with Michele open for registration! Register on our Events page. Save the date and start planning for yoga in paradise!
March 2017
Mar 1, 2017
New Month New Schedules!! New Yin classes and Forrest Vinyasa in NW! See our schedule for details.
Mar 8, 2017
Proceeds from this evening's (Wednesday) 7:30pm classes will benefit the ACLU. Every month we will be donating to a different organization.
Mar 15, 2017
Join us at the NW studio, Thursday, 3/16 for a special juice tasting with Portland Juice Press! Free Samples starting at 5pm throughout the evening classes.
Mar 22, 2017
This Friday!! Join us in at our NW at 6:30pm to Practice with Nathan accompanied by live music for Live Music Yoga. $15
Mar 29, 2017
Spring is here! We have lots of fun classes scheduled for April- sign up for our Newsletter for updates and info!
August 2016
Aug 19, 2016
Headstand & Shoulder Stand workshop has been moved to NW studio location this Saturday due to hot weather. Still space, come join us at 12:30, YS NW
Aug 4, 2016
April 2017
Apr 5, 2017
This Sunday, 4/9: Join Heather Shaw to benefit Living Yoga at Yoga Space NW at 7:15 for her monthly Dharma talk. WISDOM AND THE PATH OF COMPASSIONATE ACTION.
Apr 12, 2017
Apr 19, 2017
Please join us in supporting Living Yoga with a benefit "Candlelit Flow and Soundbath" led by Emily Wright. This Saturday, 6pm at NW. $10 donation recommended.
Apr 26, 2017
The May 30 Day Challenge starts on the 1st!! $70 for an unlimited pass and some fun giveaways! Join now in studio or click here to register!
December 2016
Dec 16, 2016
Winter Solstice: Join Michele Loew and Megan Born on Wednesday for a special Vinyasa class and meditation. Yoga Space NW at 6:00pm. Our normal 7:30pm class will be canceled that evening.
January 2017
Jan 7, 2017
Due to snowy weather, please check the online schedule for any last minute class cancellations.
May 2017
May 3, 2017
May 10, 2017
This Saturday, May 13th! Don't miss out on Ian's Handstand workshop at NW from 1:30-3:30. REGISTER HERE
May 17, 2017
June 2016
Jun 21, 2016
Announcing our 2016 Yoga Retreat to Tulum, Mexico! December 3rd to 10th, join Michele Loew for 7 nights of yoga and sunshine along the Mayan Riviera. See our Retreats page for all the details.
July 2016
Jul 15, 2016
200 hr. Teacher Training info session this Sunday, July 17th, 11am NW studio!