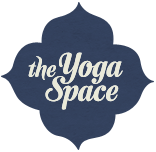 News
July 2017
Jul 19, 2017
THIS FRIDAY: Join us at the NW studio at 6:30pm for Angelina's "Intro to Forrest Yoga." REGISTER HERE
Jul 28, 2017
A very special workshop with Julie Tillinghast tomorrow: Active Prenatal Yoga for Yogis- for those of you who may be pregnant or may become so, or teachers who want to know how to bring modifications into your classes! REGISTER HERE
Jul 31, 2017
Spaces are filling fast for this coming Saturday's 9am class at our NW studio. A special class with Michele as a part of Yoga Journal's 'Live Be Yoga' tour. Regular class rates apply, please pre-register to save your spot!
Jul 5, 2017
For the month of July all proceeds from our Wednesday Evening Community Class in SE at 7:30 on Wednesdays will benefit our local Planned Parenthood Chapter. Thank you all for being active members of our community.
Jul 10, 2017
200 HR. Teacher Training info session Saturday, July 15th 5:30pm NW studio! Come meet the teacher, Michele Loew, and find out about this incredible course.
Jul 12, 2017
"The Great Ocean- Waves of Breath and Tides of Being," A workshop on Pranayama and Refining Breathing with Michele is THIS Saturday at 1pm in our NW space. Register here
August 2017
Aug 3, 2017
FREE info session about our upcoming Teacher Training is happening this Saturday at 11am in NW, and another one at 5:30pm in SE.
Aug 7, 2017
Info session for Teacher Training 200 with Michele Sunday, August 27th 6-7pm NW studio
Aug 9, 2017
JUST ANOUNCED! We will me hosting another Teacher Training info session on Sunday August 27th from 6-7pm at NW. Meet Michele, learn about the training and ask questions! See you there.
Aug 16, 2017
The Eclipse is almost here! Please note our modified schedule for Monday 8/21. Daytime classes have been canceled.
Aug 23, 2017
Don't miss the opportunity to meet with Michele and learn more about our upcoming Teacher Training! Sunday the 27th from 6-7pm at the NW studio.
Aug 30, 2017
For the month of September all proceeds from Wednesday's 7:30 Donation Class (in SE) will benefit those affected by Hurricane Harvey. Thank you for your support!
June 2017
Jun 20, 2017
Solstice Yoga Mala today starting at 4pm in NW. Please join us for some or all of the practice (4-7:15pm) and welcome Summer with the Yoga Space community.
Jun 21, 2017
Jun 23, 2017
In honor of today's New Moon, the Led Primary Class in SE will instead be a Yin Style practice with the fantastic Megan Born.
Jun 28, 2017
Please join us Friday July 21st for a very special Introduction to Forrest Yoga Workshop with Angelina Vasile. Registration and more info is listed under the Events/ Workhsops tab.
September 2017
Sep 6, 2017
Sep 14, 2017
Sep 20, 2017
Sep 27, 2017
October 2017
Oct 4, 2017
Starts tomorrow!! Michele leads us through a 4 week series on "Mastering the Basics of Ashtanga Yoga." Don't miss out! Register under 'Events' tab.
Oct 11, 2017
Ty Landrum will be here in a few weeks! There is still time to register and leanr more HERE
Oct 24, 2017
Halloween Motown and Soul Flow Class and Potluck is THIS Saturday! 5:30pm, $15 or use your class pass!
November 2017
Nov 1, 2017
2 workshops coming up this Saturday! Join Sarasvati at 1:30 for Yoga and Meditation for Depression and Anxiety and come back for a sound Healing with Emily Wright at 6:30! REGISTER HERE
Nov 8, 2017
Join us for a NEW class on Tuesday and Thursday mornings with Trevor Allen at 7:30am!
Nov 15, 2017
Benefit for Puerto Rico This Saturday! Yoga at 5:30 and Potluck from 6:30-8pm. $15 suggested donation.
Nov 22, 2017
Give thanks with us at 10am Thanksgiving Day! Emily Wright teaches Dynamic Vinyasa with Trevor Allen assisting. This will be our only class of the day. Regular schedule resumes Friday.
Nov 29, 2017
Movie Night This Saturday! Doors at 7pm by donation. We will be showing 'Baraka'- bring friends and family and come hang out, we will see you there.
December 2017
Dec 6, 2017
Soul and Motown Flow with Emily Baumann this Saturday! Class at 5:30pm followed by potluck. $15 suggested donation will beneif Alzheimer's research.
Dec 13, 2017
Please note our class cancelations THIS Thursday and Friday as we host a very special workshop with Doug Keller. Thank you!
Dec 21, 2017
Happy Solstice! Please join us to celebrate this evening! 4pm, 6pm and 7:30pm classes will take special time to honor this beautiful day.
Dec 27, 2017
Happy New Year Everyone! Please see our schedule for our holiday classes, including a VERY special Restorative, Meditation and Yoga Nidra class with Michele on New Years Eve.
January 2018
Jan 3, 2018
There is still room in both "Mastering the Basics of Ashtanga" and "Advancing your Asana" series starting next week, register under the events tab! Start 2018 off with a recommitment to your practice.
Jan 10, 2018
Registration is now open for Rod Stryker's workshop in April! This will fill up- please save your spot early and register here.
Jan 17, 2018
Beginning Tuesday nights in February! We are excited to announce that we will now be offering Acro Yoga Tuesday evenings at 7:30pm. Starts the first week of February, all levels welcome.
Jan 24, 2018
Jan 31, 2018
Acro Yoga with Ian starts next Tuesday evening! Come and play on your mat! We will see you there.
February 2018
Feb 7, 2018
Join the Downhome Community Kirtan Band at the studio this Saturday (2/10) at 7pm! Learn some new chants and meet some new people! This is our 4th annual and it is so much fun!
Feb 14, 2018
Happy Valentine's Day from the Yoga Space! Give yourself some love today and get to your mat!
Feb 16, 2018
This Sunday there will be an information session for our upcoming 500 hour TT (this is a 300 hour training for those that have already completed a 200 hour training). Free from 7-8pm.
Feb 20, 2018
As of now we are running our regular scheduele but please continue to check the website for cancelations due to snow and ice. Thank you!
Feb 28, 2018
Registration is now open for Resonance with Emily Wright. More info and registration HERE
March 2018
Mar 7, 2018
Join Emily Wright THIS Sunday, the 11th for Resonance- an experimental blending of mindful movement and music, 1-3pm, $20 REGISTER HERE
Mar 15, 2018
This Saturday, March 24th! 80s Themed Yoga & Dance Party from 6-8pm, $20 to benefit Living Yoga!
April 2018
Apr 4, 2018
Apr 11, 2018
Yogarupa Rod Stryker will be here this weekend! All workshop are at Norse Hall, REGISTER HERE for the full weekend or individual workshops.
Apr 18, 2018
There is still space to register for our May Handstand Workshop with Ian but it will fill up! Get your spot today- REGISTER HERE
Apr 25, 2018
NEW WORKSHOPS! Join Michele for 'Mastering the Basics of Ashtanga' and/ or 'Illuminating the Subtle Body'- registration is now open for both!
May 2018
May 2, 2018
Resonance, a very special movment and medititation workshop with Emily Wright is THIS Saturday, 5/5, 6pm, $15.
May 22, 2018
Illuminating the Subtle Body & Yoga Nidra Workshop with Michele Loew, this weekend May 25-27th! $111 for members, $150 regular, and $45 individual sessions.
May 25, 2018
Illuminating the Subtle Body & Yoga Nidra with Michele starts tonight! Sign up for the whole series or individual sessions under the events tab. This is going to be an amazing weekend.
May 30, 2018
June 2018
Jun 6, 2018
Jun 13, 2018
Just announced! Register now to save your spot for our Summer Solstice Celebration on Thursday June 21st! Info and registration HERE