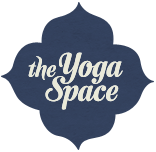 Class Descriptions
Vinyasa Yoga

A dynamic and flowing style of hatha yoga which links breath and movement through a creative series of postures that balance strength and flexibility while cultivating mindfulness through a continuous flow. Vinyasa is cleansing, heat building and suitable for the physically active. Our Vinyasa teachers are trained in alignment and therapeutics and give verbal alignment cues and/or gentle hands-on assists.

Hatha Yoga

Classical yoga asana (postures), breath work, and gentle warming movements to build strength, flexibility and relaxation. Focus on standing poses and basic seated work that is suitable for all levels. Generally a slower pace than Vinyasa yoga.

Align & Refine Vinyasa

This all levels class is a combination of flowing and posture workshopping with verbal cues, hands on assists and props. Utilize the detailed break downs to dive more deeply into the connection to your breath, increasing strength and flexibility in both mind and body.

Restorative Yoga

A gentle yoga practice of healing the body and mind. We use quiet, supported poses to restore energy, reduce stress, soothe the mind and provide healing to the physical, energetic, mental, emotional and bliss layers of the body. Based on much of the therapeutic work of BKS Iyengar.


Yin Yoga

A form of yoga that targets connective tissue of the hips, pelvis and spine. Postures are held for longer periods of time, facilitating deeper opening. The class also incorporates Taoist meditation throughout the practice and is suitable for all ages, levels of fitness and flexibility.


Vinyasa & Restorative

Begin class with energizing flow that builds strength and flexibility and ease into a restorative series of long-held poses. Great for any level practitioner. Leave feeling refreshed and renewed!

Dynamic Vinyasa

This dynamic, all levels class builds heat, strength and flexibility. Move through a series of postures strung together in creative sequences designed to help you find proper alignment and connection to your breath. Feel supported through gentle hands-on assists while you cleanse your body and focus your mind.

Sunrise Yoga

An active practice to greet your day with! Cultivate mindfulness through continuous movement linked with breath. Move through creative sequences that highlight proper alignment, supported with gentle hands-on assists. Move into your day with strength, flexibility and energy!

Ashtanga Led Primary Series

The Ashtanga primary series,Yoga Chikitsa, cleanses and strengthens the body while providing a tool for focusing ones attention through breath based movement. Move as a group through the full series of postures or spend time to focus on a section of postures based on student interests and experience. Teachers provide hands on assists for alignment and to move you further into poses. This is a powerful Vinyasa practice.

Ashtanga Mysore Style Primary Series

Students learn and practice the Ashtanga primary series - Yoga Chikitsa - setting their own pace to develop an independent and individual practice. This set of postures cleanses and strengthens the body while providing a tool for focusing ones attention through breath based movement. Teachers provide hands on assists and one on one attention to learn the sequence pose by pose. (arrive any time between class start time and 40 minutes before class end)

Students practicing second series and beyond are welcome to attend and will receive teacher assistance, but are also encouraged to check out the senior Portland Asthanga teachers at Portland Ashtanga Yoga and Near East Yoga!

Happy Hour Vinyasa

Yoga is for everyone. Join us in this vinyasa class similar to our other vinyasa classes except it's cheaper. Vinyasa is an active practice that cultivates mindfulness through continuous movement linked with breath. We guide you through creative sequences, focusing on your alignment through verbal cues and gentle hands-on assists, while you build strength, flexibility and a deep connection between your body and mind.

Soul and Motown Yoga Flow

Start your Saturday night in a soulful way practicing Yoga to Soul and Motown jams. This is not your typical yoga class, if you're inspired to sing or dance GO FOR IT. It's time to get funky!