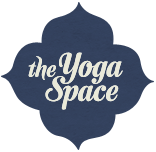 News
September 2019
Sep 4, 2019
We have new Mysore hours! Join us Monday-Thursday 6-9am!
Sep 11, 2019
Our 200 hour Yoga Alliance Registered Teacher Training begins October 4th! Apply now!
Sep 16, 2019
Teacher Training Info Session this Saturday, September 21st @ 10:45am with Lead Trainer Michele Loew. Our Fall training class is almost full, but just in case there are any yogis out there aspiring to take a leap of faith into one of the most transformational & empowering trainings, come spend some time for a Q&A with our studio owner and passionate training director.
Sep 18, 2019
Join us Monday, 9/23, at 7:30 for a very special class honoring the Fall Equinox. Yin and Yoga Nidra with Michele and Lockett. Regular class rates apply.
Sep 25, 2019
Our workshop with visiting teacher Jani is fast approaching! Register under the events tab! October 5 & 6.
April 2019
Apr 30, 2019
Let us help you celebrate! We offer private and group classes for weddings and other special life events. Email us at info@theyogaspace.com for more details.
May 2019
May 9, 2019
Memorial day weekend! Join 4th series Ashtanga practioner Ayelet Even-Nur for an afternoon backbending! Register under the 'events' tab!
May 22, 2019
We will be our regular schedule throughoutt the holiday weekend. See you on the mat!
May 29, 2019
Last few days to get the the early bird pricing of $350 for Doug Keller! Price goes up June 1st. See 'events' tab for details and registration.
June 2019
Jun 5, 2019
Our 6am-4pm classes on Wednesday June 12 will be canceled for a private event at the studio. 6 and 7:30pm classes will happen as scheduled. Thank your for your understanding!
Jun 12, 2019
Sign up now for Demystifying Arm Balances with Allison Duckworth June 29th. Register under 'events' tab.
Jun 19, 2019
Join us this Friday, 6/21, for our Summer Solstice Celebration! Regular class rates apply. See events tab for details.
July 2019
Jul 10, 2019
Want more information on our Teacher Training? Join us for a FREE info session Saturday, July 20th, 10:30-11:30.
Jul 24, 2019
Just announced! 5 Day Yoga Nidra Instensive with Michele Loew begins August 30th!
August 2019
Aug 5, 2019
Teacher Training Info session August 24th 10:45-11:45am with Michele Loew. Come find out more about our 200 hr and 500 hr programs from our program director.
Aug 29, 2019
Michele's Yoga Nidra training is full! If you were hoping to attend please stay tuned, there will be another training early in 2020.
October 2019
Oct 2, 2019
200 Teacher Training begins Friday! There are still a few open spots, register now!
Oct 9, 2019
Sign up now for Doug Keller's upcoming workshops, December 12-15, under the 'events' tab.
Oct 16, 2019
Wanna get away to Hawaii in January? Sign up now for a retreat in the paradise that is Molokai, Hi! Register under the 'events' tab.
Oct 24, 2019
Just announced! 2 chances to get away to Puglia, Italy with Michele Loew! Register under the 'events' tab!
Oct 30, 2019
We offer group privates! Looking for a specialized class for a wedding or other special event? Email us at info@theyogaspace.com for pricing and information.
November 2019
Nov 6, 2019
Check out our new November classes with Celeste! 6:15 Thursday Hatha Yoga and 9:15 Beginning Yoga on Saturdays!
Nov 13, 2019
Reserve your spot now for our 9:30am Thanksgiving Day class!