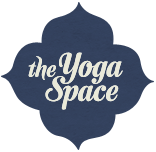 News
November 2019
Nov 29, 2019
Take advantage of our Gratitude Sale happening now through Monday! See 'fees' page for pricing and purchase.
December 2019
Dec 3, 2019
The Yoga Space is very happy to announce our partnership with the Trini Foundation to provide studio scholarships supporting individuals in recovery through the healing practice of Ashtanga yoga.
If you are a scholarship candidate, click here to apply. For more information about the Trini Foundation, please visit www.trinifoundation.org/ or contact Ashley Futrell for details ashleyfutrell.yoga@gmail.com.
Dec 11, 2019
Doug Keller is here tomorrow! There are still spaces to sign up for all or part of this not to be missed workshop. Register under the 'events' tab.
Dec 18, 2019
Bring in the New Year with us! We will be on a modified schedule New Years Eve and New Years Day- pre register to save your spot!
January 2020
Jan 1, 2020
Take advantage of our 1 day sale! New Years Day only! See 'fees' page for purchase.
Jan 8, 2020
There is still time to register for one of our Yoga Nidra Intensives! See 'events' tab for details.
Jan 15, 2020
By popular demand! We have added another "Flow & Restore" class with Allie to the schedule! Tuesday evenings at 5:45 starting in February.
Jan 22, 2020
There is still time to register for a very special weekend of Yoga Nidra with Michele Loew. Starts January 31st. Register under 'events' tab.